I love music. One of my favorite bands is
Unhindered
. I heard them at XTREME in Gatlinburg a few days after Christmas. There GREAT!!!! I highly recommend you checking out their myspace. (Click on their name above, and it will take you there!!)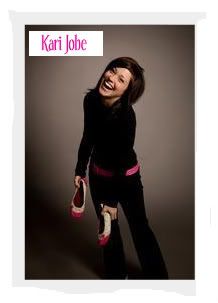 I heard someone a few months ago that I had never heard, and am now hooked on!
Kari Jobe
.
(same deal with the myspace!) My favorite song of hers is
My Beloved.
It's beautiful.
I have some studying to do. Test tonight!!Please pray....it's biology....not my strongest subject. Thank for the prayers the other day for my Art test!! I made a 90! I really appreciate it. Love you all. Hope you enjoy the music.